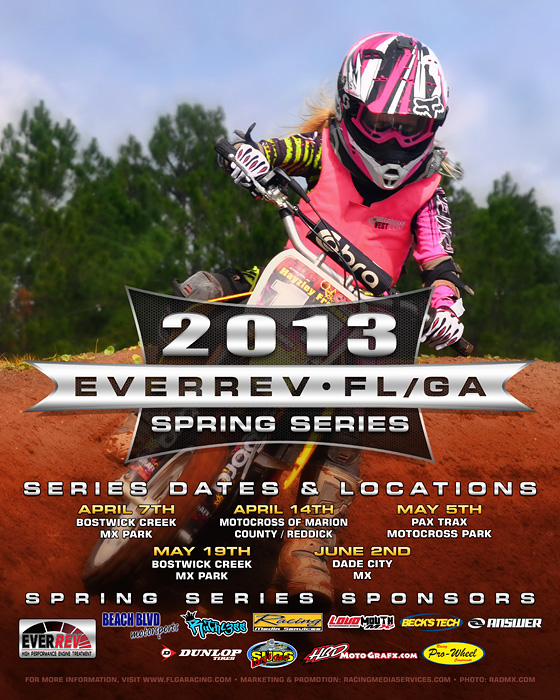 FL/GA RACING IS GETTING ORGANIZED! THE FL/GA SPORTS COMMITTEE HAS BEEN FORMED TO BRING LOCAL RACING TO THE NEXT LEVEL. 

MEMBERSHIP IS FREE AND THE FGSC IS NON-PROFIT WITH ALL PROCEEDS GOING BACK TO THE FGSC AND ITS RIDERS!

SPONSORS ARE LINING UP TO SUPPORT THE FGSC AND ITS RIDERS!

BCMX WOULD LIKE TO WELCOME OUR NEW SPONSOR BEACH BLVD MOTORSPORTS SPORTS.

 IF YOU ARE THINKING ABOUT A NEW YAMAHA OR SUZUKI THERE PRICES WILL NOT BE BEAT!

STOP IN TO SEE ANDY AND TELL HIM BOSTWICK SENT YOU FOR A DEAL YOU WILL NOT BELEIVE!


Ashley Fiolek handing out trophies at this years BBQ. Thanks Ashley!